Luis Velasquez, MBA, PhD — United States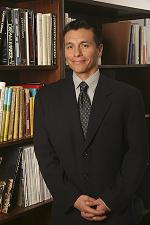 As Director of Survey Services, Luis Velasquez is an expert in questionnaire and report design, survey administration and report preparation as well as the interpretation of results to facilitate organizational change. He has extensive experience in leadership development, organizational assessments and team building. Luis has worked with clients in the US, Middle East, Africa, South America and Europe facilitating their organizational change and leadership development.
Luis brings a rigorous research and statistical analysis background to his work. Prior to joining Louis Allen Worldwide he was a visiting assistant professor at Michigan State University and a research associate at Rice University in Houston, Texas. Prior work experience includes working in the Middle East as organizational development consultant to the petrochemical and telecommunications industries. In that capacity he was focused on using assessment tools to select, train and promote employees, as well as using custom employee surveys to understand employee engagement, commitment, morale, organizational culture.
In addition to being fluent in Spanish, Luis holds a PhD from Michigan State University and an MBA from Ashford University.